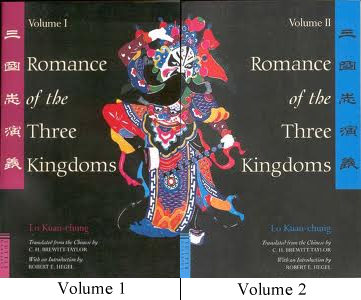 Translated by Dr Moss Roberts, a professor at New York University. This is a great translation, with several maps and extensive notes and afterword, which help readers understand the novel and history in many respects.
I strongly recommend this translation to the readers. However, do not buy the abridged version of this translation.
Download (last updated 2001-10-24)Edit
Here is the zip file of the whole online book from Kongming.net(html format): http://www.kongming.net/novel/dl/rotk.zip rotk.zip (from Kongming.net, because our download server is temporarily not available.) (1.8 MB)
Ad blocker interference detected!
Wikia is a free-to-use site that makes money from advertising. We have a modified experience for viewers using ad blockers

Wikia is not accessible if you've made further modifications. Remove the custom ad blocker rule(s) and the page will load as expected.