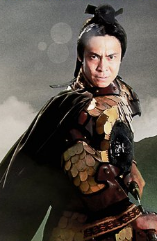 Name: "Lee" Liu Yun
Nationality: China
Rank: General
Born: A.D.164
Appears: DW5(Empire)
Voice: Heroic
Motion: Liu Bei
Weapon: Sword
Status: Married
Family: Wife, Son.
Empire: Shu Han
Liu Yun, the officer who serve in trade item under Liu Bei's command. He's also works contract in around the asia for a warfare.
Ad blocker interference detected!
Wikia is a free-to-use site that makes money from advertising. We have a modified experience for viewers using ad blockers

Wikia is not accessible if you've made further modifications. Remove the custom ad blocker rule(s) and the page will load as expected.