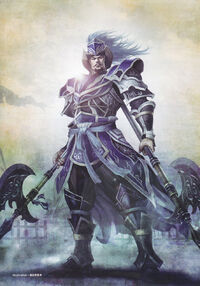 Zhang Liao is known as a hardened veteran of war within the series and is feared by many officers in various games. Ordinarily, he starts as a general under Dong Zhuo and Lu Bu. While he may continue to serve them in their respective Musou Modes, he will become a Wei officer during his story. Although he is one of the generals present at the Five Passes, he will also not oppose Guan Yu's departure from Wei. He is best known for his unshaken defense at He Fei.
Ad blocker interference detected!
Wikia is a free-to-use site that makes money from advertising. We have a modified experience for viewers using ad blockers

Wikia is not accessible if you've made further modifications. Remove the custom ad blocker rule(s) and the page will load as expected.